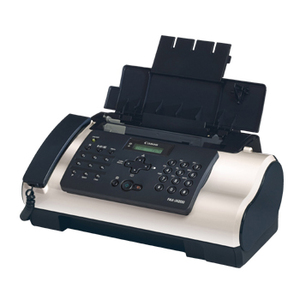 Canon Fax JX 200 Ink Cartridges
These products are guaranteed to work with your Canon Fax JX 200 printer.
Canon Fax JX 200
Canon Fax JX200 offers facsimile with handset. It contains inkjet printing equipment. Scan speed is per page 10 second and six pages take 1 minute. Fax resolution of fine quality is eight dots*7.7 lines/mm for and 8 dots*3.85 lines/mm for standard quality. Image processing method gives includes Ultra High Quality (UHQ). Automatic document feeder contains 20 sheets. Among fax features, modem speed is 14.4kbps and compression method includes MR, MH, and MMR. It has direct transmission and error correction capacity. Fax memory has 60pg. its LCD display size is 16*1.