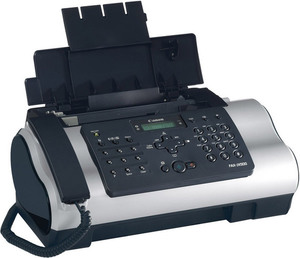 Canon Fax JX 500 Ink Cartridges
These products are guaranteed to work with your Canon Fax JX 500 printer.
Canon Fax JX 500
Canon Fax JX500 is a stylish laser fax machine with functional features. It has built-in answering machine, speed dial of 109 locations and ink saver mode. Fax memory holds 120pg. its efficient scanning width is 208-mm. scan speed takes 10 sec per page and one-minute for six pages. Fax resolution is eight dots*7.7 lines/mm for fine quality and 8 dots*3.85 lines/mm for standard quality. Printing resolution contains 600*600 dpi with 203 mm width. Transmission speed is per page 3 second. The device is just the item for small business and home services.