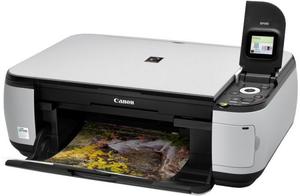 Canon PIXMA MP490 Ink Cartridges
These products are guaranteed to work with your Canon PIXMA MP490 printer.
Canon PIXMA MP490
Canon PIXMA MP490 is a delight for its owners. This machine works on the Canon's patented technology called 2 pl size ink droplets. Canon promises to deliver very good quality photos with this machine. Photos free of grains is what you will get when using Canon PIXMA MP490. Canon's machines are good in what they do. Canon is one of the best brands available in the market now and if you own a canon you are going to be one happy customer.