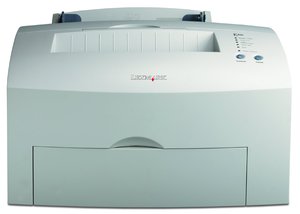 Lexmark E321 Toner Cartridges
These products are guaranteed to work with your Lexmark E321 printer.
Lexmark E321
The Lexmark 321 is a high speed printer with praiseworthy 1200 dots-per-inch resolution which ensures you good printouts with substantially observable clarity. This highly compact printer has been nicely designed to fit in corners and covers very less space. The cartridge that comes along with the printer is capable of printing up to 3,000 pages. This device can yield its first print in about 20 seconds and this speedy printer is able to give up to 20 pages in span of a minute.